Instant Banking is an internet banking method that allows you to make immediate payments using online banking services. There's no account setup process so all you need are your online banking login credentials to start using Instant Banking immediately.
This service was first launched in 2000 as Citadel Commerce. Headquartered in Vancouver, Canada and operation in over 20 countries including Australia, New Zealand, Finland, Sweden, Instant Banking is a great substitute for players who do not have access to debit/credit cards or e-wallets.
Instant Banking can be used by any player at any time to fund their EmuCasino Account. as long as they have a valid Bank account and an online banking facility, players can use Instant Banking to make instant deposits.
Funding your EmuCasino account with Instant Banking
Log into your Emu account and select deposit on the top right side of your screen
From the list of payment methods, select Instant Banking, under Direct Banking
Then you have the option of selecting a welcome bonus, available on your first 3 deposits
Then the Instant Banking payment page will open where you will need to select your region and your bank
To check if your region accepts Instant Banking services, click here
Once you select your bank and click on continue, you'll need to enter your regular online banking credentials such as Bank access ID, password and authentication key (if applicable) and Log on
Once you're logged in, just confirm the payment and your account will be funded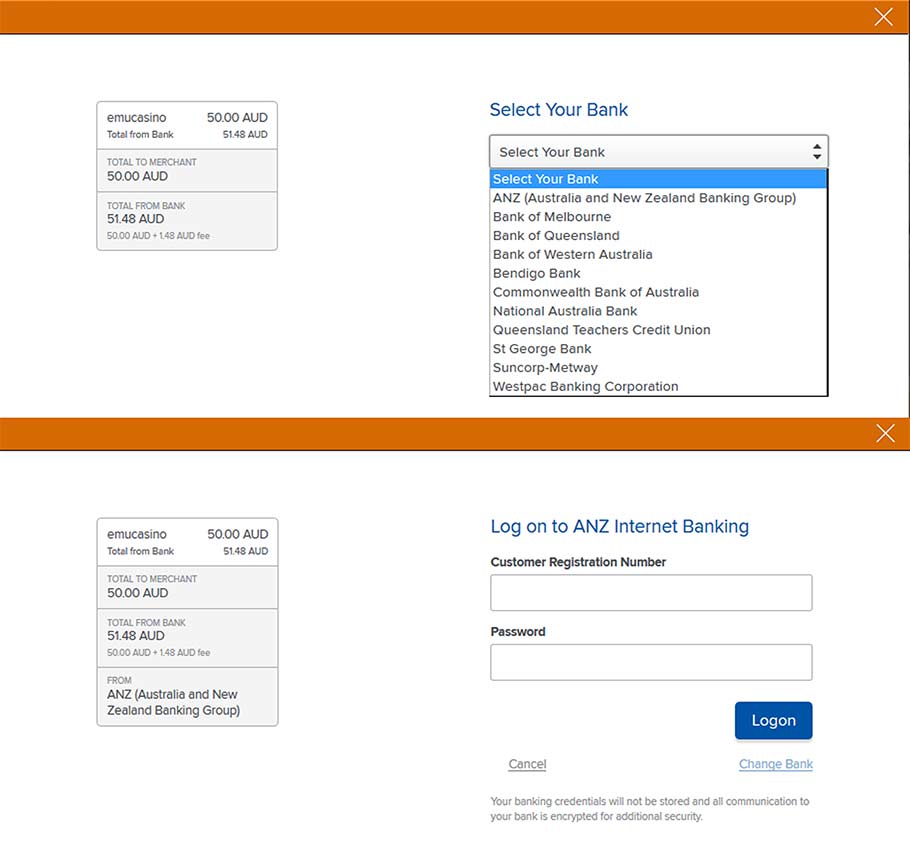 To find out how to Cash out using Instant Banking, click here.